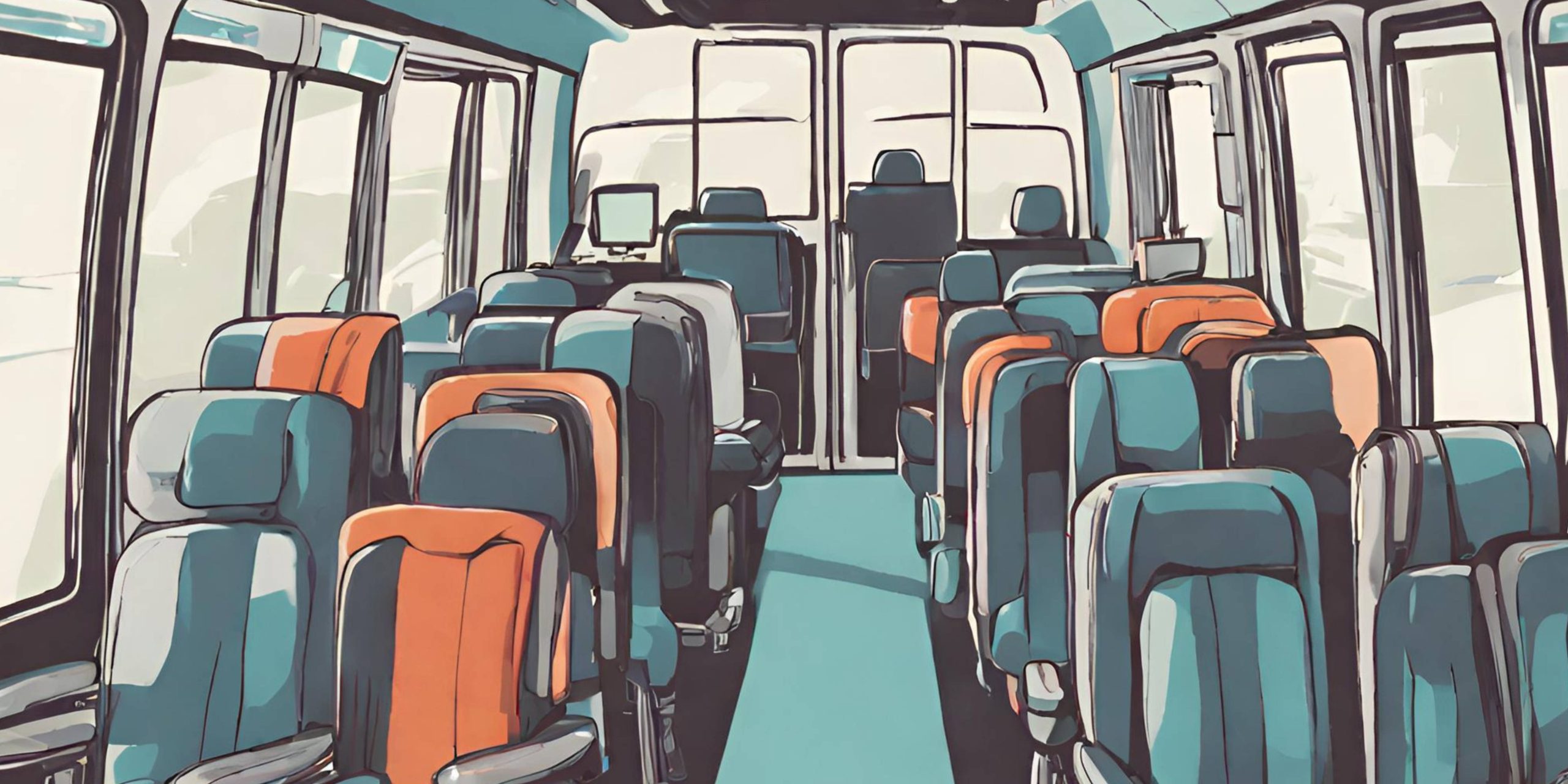 The Ultimate Guide to Employee Transportation Solutions
In today's fast-paced business world, where talent knows no geographical boundaries, the concept of employee transportation solutions has evolved into a critical necessity. Ensuring that your employees can commute efficiently and comfortably is not just a perk; it's a strategic imperative for businesses aiming to attract and retain top talent.
This comprehensive guide aims to unravel the intricate world of employee transportation solutions. From understanding their importance to exploring various strategies, benefits, and challenges, we will equip you with the knowledge and insights needed to optimize your workforce's commute.
Chapter 1: The Importance of Employee Transportation Solutions
To kick off our journey, we delve into the significance of efficient employee transportation for modern businesses. We'll explore how a well-structured transportation solution can improve productivity, enhance employee satisfaction, and even positively impact your company's bottom line.
Chapter 2: Types of Employee Transportation Services
Employee transportation solutions come in various forms, from traditional shuttle services to innovative ride-sharing programs. In this chapter, we'll break down the different types of services available, helping you choose the one that best suits your organization's needs.
Chapter 3: Benefits of Employee Transportation Solutions
What are the tangible benefits of investing in employee transportation solutions? We'll examine the financial advantages, improved employee morale, and reduced environmental impact that can result from a well-executed transportation strategy.
Chapter 4: Challenges and Solutions
Every solution comes with its set of challenges. In this chapter, we identify common obstacles organizations face when implementing employee transportation solutions and provide effective strategies for overcoming them.
Chapter 5: Selecting the Right Transportation Partner
Choosing the right transportation provider is a critical decision. We'll offer guidance on how to evaluate potential partners, ensuring they align with your organization's culture, values, and goals.
Chapter 6: Technology in Employee Transportation
Technology is rapidly transforming employee transportation. Discover how GPS tracking, mobile apps, and data analytics are revolutionizing the way employees commute and organizations manage their transportation programs.
Chapter 7: Safety and Security
Employee safety is paramount. We'll explore the safety measures and security protocols that should be in place to protect your employees during their commutes.
Chapter 8: Environmental Sustainability
Environmental consciousness is on the rise. We'll investigate how employee transportation solutions can contribute to your organization's sustainability goals and reduce its carbon footprint.
Chapter 9: Case Studies
Real-world success stories provide valuable insights. We'll examine how organizations across industries have implemented employee transportation solutions and reaped the rewards.
Chapter 10: Measuring Success
How do you know if your transportation program is working? We'll outline key performance indicators and methods for evaluating the impact of your employee transportation solutions.
Chapter 11: Future Trends
The world of employee transportation is evolving rapidly. Get a glimpse into the future, including trends like autonomous vehicles and the impact of remote work on commuting.
Chapter 12: Creating Your Employee Transportation Strategy
With all the knowledge you've gained, it's time to build your customized transportation plan. This chapter provides step-by-step guidance on developing a strategy tailored to your organization's unique needs.
Chapter 13: Implementing Employee Transportation Policies
Crafting clear policies and guidelines is essential for a seamless transportation experience. We'll help you draft policies that ensure the program runs smoothly.
Chapter 14: Employee Engagement and Communication
Successful transportation programs require active employee participation. Learn strategies for keeping your workforce informed and engaged.
Chapter 15: Legal and Regulatory Considerations
Navigate the legal landscape surrounding employee transportation, from compliance with labor laws to insurance requirements.
Chapter 16: Frequently Asked Questions
Find answers to common queries about employee transportation solutions in this comprehensive FAQ section.
Chapter 17: Glossary of Terms
A handy reference of key terms and concepts in employee transportation for quick and easy understanding.
By the time you reach the end of this guide, you will have a comprehensive grasp of employee transportation solutions and how to implement them effectively within your organization. Whether your goal is to improve employee satisfaction, reduce commuting costs, or enhance your company's environmental sustainability, this guide will serve as your roadmap to success in the realm of employee transportation.
Join us on this enlightening journey into the world of employee transportation solutions, where optimizing your employees' commute can mean the difference between a satisfied, motivated workforce and one that's struggling to meet its full potential.